Gästebuch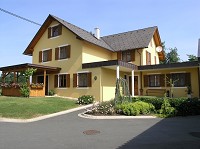 ---
Big
schrieb am 15.02.2010 um 20:28
Hello friends!
I want to invite you all to play with me at EterniaGames LastChaos - EterniaGames.com.
EGLastChaos, powered by EterniaGames is an unique private server of LAST CHAOS.

If you want to join me in this great game, or you want to join one of the other games that EterniaGames.com has,
please click on the following links:
Main Site: http://eterniagames.com
Forums: http://forum.eterniagames.com
Game Site: http://lastchaos.eterniagames.com

Note:
This message was provided by "EGLastChaos" to be used in our advertising system.
We take no responsibility for the misuse of this system.
---
Kurt Pichler
schrieb am 09.08.2006 um 23:39
Wirklich ein netter Internetauftritt.
Gratuliere;-)
---
Lieber Gast!
Nutzen sie die Gelegenheit und schreiben uns ins Gästebuch.
Wir sind dankbar für jede Art von Verbesserungsvorschläge und freuen uns umsomehr, ihre positiven Worte veröffentlichen zu dürfen.